About Us
Food Bank History
February 14th, 2017 marks our 15th anniversary. Gifts from the Heart Food Bank opened on Valentine's Day, 2002. The food bank was started by a small group of people who felt there was a need for a food bank serving Central Whidbey Island. We originally started operating from a small space provided to us at Greenbank Farm. After three years of operation, we knew there was a need and, also, that our community and businesses would continuously support a food bank. In November of 2005, we moved into the old fire hall at 203 North Main, our current location. We store and prepare the food here and also distribute to our Coupeville clients. We also distribute at the Greenbank Progressive Hall at the corner of Bakken and Firehouse Road, behind the Greenbank Store.
Client Demographics
In 2016, over 30% of the clients we served were infants to school-age children; that's a lot of hungry kids going to school every day. Our largest client group are age 19 to 54. Many of these clients are working but don't make a living wage and need the little extra help the food bank provides. Meanwhile, nearly 28% of our clients are age 55 or older. We serve 84% of our clients in Coupeville, and 16% are served in Greenbank.
Where Does Our Food Come From?
Community Donations
Food Drives
Northwest Harvest
Food Bought Through Cash Donations
Volunteers
We are a completely volunteer-run food bank; we have no paid employees. We have a Board of Directors and 40 volunteers doing various jobs. Some of these jobs include putting away food collected from food drives, bagging food for our clients, distributing food, picking up weekly donations, driving to NW Harvest, and volunteering for special events. Working at the food bank does not require a large time commitment, but it is very fulfilling work.
To become a volunteer, please call 678-8312.
2016 Accomplishments
We gave food to 2,369 households.
We gave food to 5878 individuals.
We served, on average, 2.5 people per family in 2016.
84% of our clients pick up in Coupevile, 16% in Greenbank.
3% of our clients are age 0-2.
28% of our clients are age 3-18.
41% of our clients are age 19-54.
28% of our clients are age 55 and older.
We celebrated our 14th birthday in February 2016.
The Farmers Market Relay Races raised $15,000 in 2016.
Christopher's Meals2Kids Fundraiser raised over $7,000.
Trinity Lutheran Church in Freeland donated $6,873.00 in 2015
Over 200 individuals and groups donated funds in 2016, all of which helps provide food to those in need.
We received over 13,000 pounds of food from the NW Harvest/Safeway/King 5 food drive in 2015.
Thank you for your support!
Green Philosophy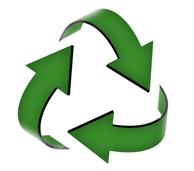 Gifts from the Heart tries to be green in all our dealings. The environment is importatnt to us, especially on this beautiful island. Actions that all our volunteers adhere to include:
Reuse all materials whenever possible
Recycle everything that we cannot reuse ourselves.
Compost all leftover food that is not fit for consumption.
Distribute food to our clients in reusable red bags that are returned to us and refilled.