We serve the Central Whidbey Island communities of Coupeville and Greenbank, those living within the Coupeville School District.
Distribution Information
We distribute food on the 2nd and 4th Wednesdays of most months from 2:00 p.m. - 5:00 p.m. For detailed calendar go to the Distribution page.
We are located at 203 North Main Street; we share our building with the Boys and Girls Club.
We also distribute at the Greenbank Progressive Hall located on the corner of Bakken and Firehouse Road.
2017 Coupeville Memorial Day Parade, Saturday, May 27th
The world famous GFTH Grocery Cart Drill Team will once again perform for the adoring crowds. Positions in this prestigious team are available for those who have the talent and the nerve. See a message from the glorious team leader here.
Scouting for food
See our News Page for details.
Ostercatcher Restaurant Donation
See our News Page for details.
Fundraiser for our Meals 2 Kids program
March 28th fundraiser at Christopher's. See our News Page for details.
Nonprofit of the year
See our News Page for details.
Harvest Festival Relay Races
The 2016 Harvest Fest Relay Races were held on Saturday, October 8th, at the Coupeville Farmers Market. The relay races are an annual fundraiser for the food bank and this year raised over $15,000, to help support our mission of "respectfully providing food to those in need."
This year's teams included:
Kettle Farm - Scarlet Runners
GFTH - Friends of Dorothy
Coupeville Town Council - The Crop Dusters
Lady Lions plus one
CHWA & High School Drama Team - Captain Whidbeys winner of People's Choice Award
RoseHip Farm and Garden - Big Red and the Eggcellent Hens winner of Most Funds Raised Award and also recorded the best time.
The Harvest Fest Relay Races are the only fundraiser Gifts from the Heart holds all year for the food bank. We depend on this fundraiser for about one fifth of our annual expenses. This money helps us fulfill our mission of "respectfully providing food to those in need". If you would like to support your local food bank, the Relay Races are a fun way to do it and have a direct impact on our ability to buy food. Please consider putting a team together and gathering sponsors for this important event!
Pictures of the 2011 to 2016 events can be found here.
2015 at a glance
Because of our community's dedication and generosity to the food bank, we were able to accomplish a great deal for our clents in 2015:
We gave meals to 147 families at Thanksgiving and 168 families at Christmas;
We served 2,551 families in 2015, which included over 6,600 individuals;
32% of our clients are children 0 - 18 years of age and 25% are seniors over 55;
We send food home for the weekend with 43 elementary school children every single week during the school year.
In addition to numerous individual donations, the food bank has benefited from dozens of food drives and fundraisers held by service groups, businesses, nonprofits, churches, and schools.
All of the dedicated volunteers who keep the food bank running would like to thank you all for your generosity and continued commitment to helping us.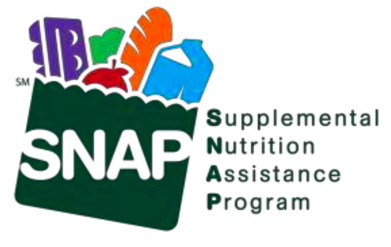 Electronic Benefits Transfer (EBT) Cards
North Whidbey CSA will now accept Electronic Benefits Transfer (EBT) Cards as a payment for a Community-Supported Agriculture (CSA) share. They have pick up locations in Oak Harbor and Coupeville.
This is related to the Federal Supplemental Nutrition Assistance Program (SNAP).