Volunteers
Board of Directors
Molly Hughes
President
Peggy Swart
Vice President
Michele Johnson
Treasurer
Aloha Hart
Secretary
Carol Dyer
Board Member
Ken Hofkamp
Board Member
Food Bank Volunteers
Bindus, Peggy Kyle
Lewis, Cindy
Campbell, Anni
Leake, Sandy
Dale, Tom
Marks, Christine
Deck, Rudy & Barbara
Marks, Doyle
Dyer, Carol & Darrell
Mielke, Ken
Elphick, Robert
Montano, Sally
Gunnison, Robin
Parbs, Carol
Gural, Kathy
Reinke, Kelli Jo
Gustafson, Irene
Schwantes, Charles "Chuck"
Harrison, Carol
Seymour, Laurel
Hart, Aloha
Stachura, Alan
Hartin, Sue
Stroh, Jim
Hofkamp, Ken
Swart, Peggy
Hughes, Molly
Thompson, Debbie
Incarnato, Mitch
Warren, Patricia
Johnson, Michele
Whelan, Paul & Karen
Johnson, Sandy
Wysomierski, Debbie
Johnson, Sigi
Young, Bill
Meals2Kids Volunteers
Bailey, Nancy
Johnson, Sigi *Co-lead
Bishop, Malcolm
King, Laurie
Bishop, Judy
Miranda, Marilyn
Evans, Bill & Ellin
Purdue, Sara
Foss, Dave
Ryan, Eileen
Hansen, Sara
Shepard, Kim Ward
Harrison, Carol *Co-Lead
Whelan, Paul & Karen
Hart, Aloha
Arianna Bumgarner McKinney-Vento Liaison Coupeville School District
Incarnato, Mitch
---
Members of the Board September 2022 (left to right) are:
Peggy Swart, Vice President
Carol Dyer, Board Member
Aloha Hart, Secretary
Molly Hughes, President
Michele Johnson, Treasurer
Ken Hoefkamp, Board Member
Volunteers at a "potluck" September 2022
Volunteers and guests at the
"GFTH 20th Birthday Bash"
where the new building project was announced.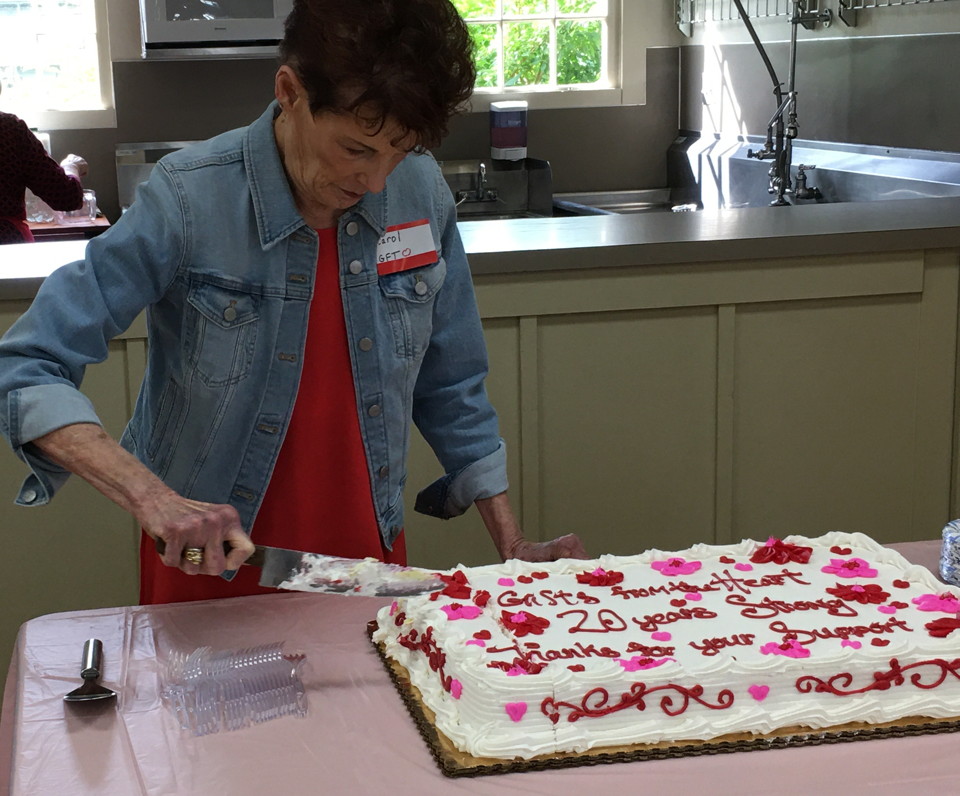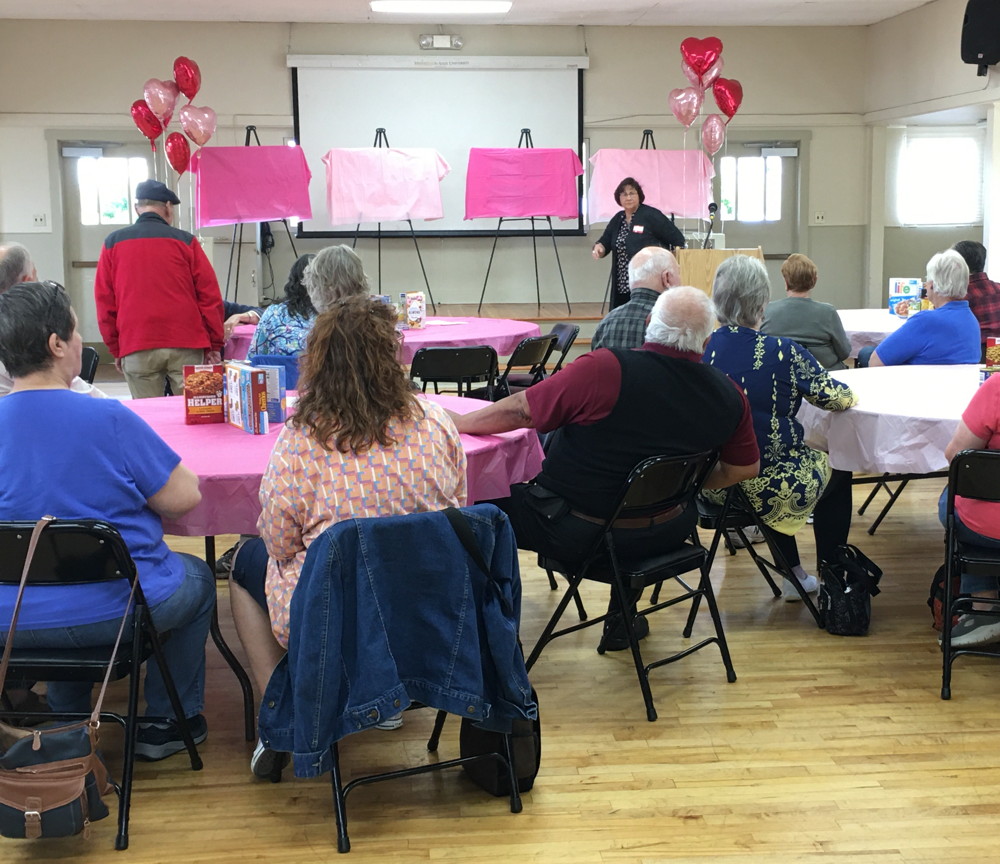 Carol Dyer, Peggy Swart, and Darrell Dyer have been with the food bank since we opened and for many years were in charge of our Greenbank distribution. They helped bag the food, transported it to Greenbank, distributed it to anywhere from 10 to 20 families, and drove the supplies back to Coupeville when they were done. This very time-consuming and labor-intensive work came to an end at the last December 2017 distribution. Having a Greenbank distribution location was a huge convenience for these families, and we could not have done it without Carol, Darrell, and Peggy! Fortunately they continue to volunteer in a number of food bank activities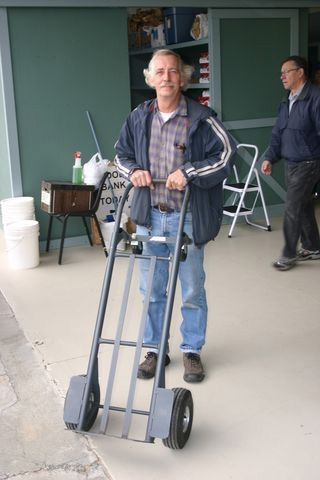 Tom Dale has been a volunteer for the food bank for more than a decade. He drives to NW Harvest twice a month, picks up our food drives, helps with all our "heavy lifting," and is our parade driver. His dedication to the NW Harvest runs to Kent is a huge commitment. We receive 30% of our food from NW Harvest, so these pickups are critical to the success of the food bank.